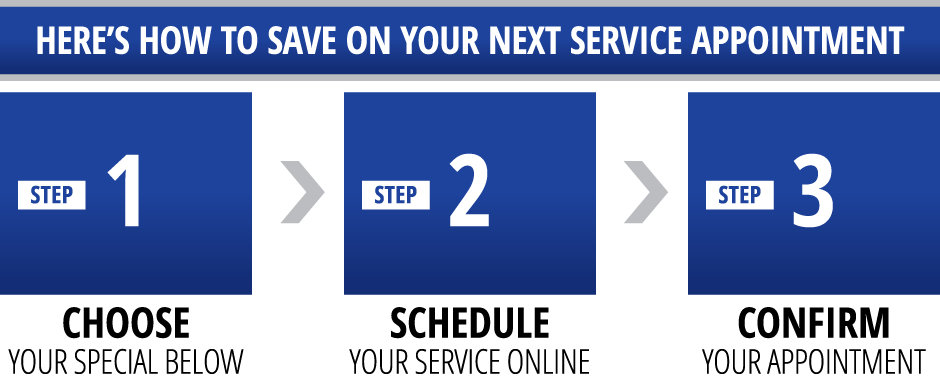 I Am Afraid of Excessive Repairs. What Can I Do?
No matter what Chevy model vehicle you drive, problems will arise during ownership. It's all a part of normal wear and tear, and as long as you bring in your car to our service center quickly after trouble strikes, repairs are easily made. Don't allow the fear of excessive repair costs prevent you from scheduling your service repair. We provide exceptional pricing on all of our services, whether it is time for a tune-up, you need brake service, or have other repair needs. Plus, coupons are always available to our valued customers who enjoy saving money. We all know that car repairs are sometimes expensive, but with these coupons, that is no longer a concern.
Rest assured that our good deals are not indicative of lackluster service. In fact, we pride ourselves on quality work on every job that we perform. We hire only Chevrolet certified technicians to handle your repairs, giving you assurance in a job well done. Our technicians receive regular training, so they're always offering service that keeps your vehicle on the road much longer. It is easy to leave your car at our auto repair center with full assurance your vehicle repairs are efficiently made, whether you need minor or major repairs.
Do You Use OEM Parts?
Bring in your vehicle and receive service from highly-trained expert Chevy certified technicians AND OEM parts. We understand the importance of the replacement parts used for your vehicle repairs. As such, we use only genuine parts when we make repairs to your vehicle. OEM parts include a warranty, so if something should go wrong, it won't cost you to replace the part. Plus, they're made for your specific Chevy model and ensure that the vehicle runs smoothly for as long in the future as possible. When an auto repair center uses OEM parts, it is easy to put your trust in their work.
Browse our coupons and find your repair service deal. Coupons alleviate some of the frustrations of vehicle repair, and it is our pleasure to provide them to you. It is time that you work with an auto repair center that cares about your vehicle needs and your wallet. We are that repair center. No matter the Chevy model or year that you drive rest assured that our repair technicians can handle the repair. And, we'll do it at a significant cost. If you're in the Evansville area, give us a call to schedule your service!
Schedule Your Service Today
These coupons offer incredible deals, don't you agree? Check back whenever you need Chevrolet service and score the savings that you deserve when your vehicle needs repairs.