What You Need to Sell Your Car

Registration
Confirm ownership with current and valid car registration.

Title
Vehicle title or payoff info. Each titleholder should be present.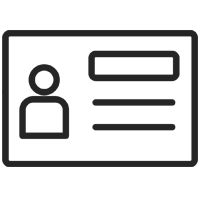 Valid ID
Valid state-issued photo ID for each titleholder.

Keys
Keys and remotes (if originals are missing, your offer may need to be adjusted).
Guide to Selling Your Car
Can I sell my car to a dealership if I do not want to trade-in for another vehicle? At Kenny Kent Chevrolet, the answer is yes.
Kenny Kent Chevrolet makes selling a vehicle smooth, simple, and fast, and we wouldn't want it any other way. We're always searching for pre-owned cars and would love to check out your vehicle. Stop by to get an appraisal and cash offer. We strive to offer a fair price for your car. Many factors impact the offer, including the vehicle make and model, the year, the mileage, the condition, and more.
If you are happy with the offer, we'll buy the car and put cash in your hands. In the event you aren't satisfied with our offer, there is never any obligation to accept. We want every customer satisfied with their experience. We strive to provide a worthwhile experience but understand that sometimes this doesn't happen.
Benefits of Selling Your Car to Kenny Kent Chevrolet
Selling your car to Kenny Kent Chevrolet is more beneficial than private selling. First, sell to us and you don't need to advertise the vehicle or meet up with strangers to look at and test drive the car. You also avoid waiting for someone who's interested but doesn't have the money in hand to buy the car. Another benefit that comes to you when selling us your car is the elimination of paperwork, which often causes sellers stress.
We eliminate the time that it often takes to sell a car. If you want to get rid of your car fast, we make that possible. Since you won't need to advertise the car or wait for buyers, much of the stress that accommodates selling a car is already gone. You can look, but won't find any easier or faster way to get money in hand for your vehicle than to sell it to us.
No matter what type of vehicle you want to sell, we'd love to take a look and determine if we can buy the car. If you wish to sell a new model car or an older model car, we can take it off your hands. There is a good chance we'll buy it and eliminate the headaches that you experience when selling privately. Schedule an appointment with us or stop by when you are ready. It's quick and easy, and we ensure your satisfaction. Kenny Kent Chevrolet makes it easy to buy your vehicle!
Think you'd prefer to trade in your vehicle? Get a quote online and browse inventory at Kenny Kent Chevrolet below.