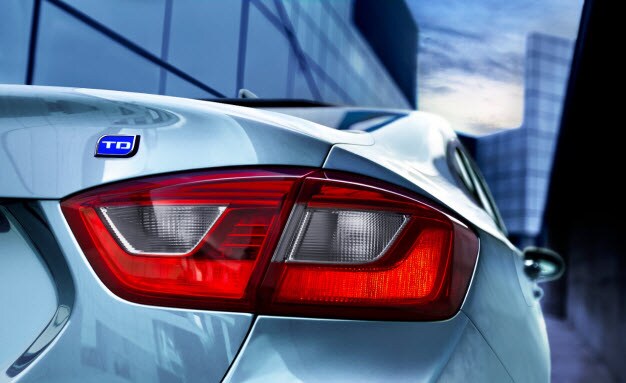 The 2017 Chevy Cruze Diesel Sedan delivers the highest highway fuel economy of any non-hybrid/ non-EV in the U.S.: an EPA-estimated 52 mpg. Besting competitors, including the Toyota Prius, the Cruze Diesel Sedan is a must-have for modern road warriors.
"Chevrolet is dedicated to offering customers a wide range of propulsion options. We know there are customers looking for the right combination of fuel efficiency, driving dynamics, fuel type and more. With the EPA-estimated 52-mpg highway Cruze Diesel Sedan, they can get it all," said Steven Majoros, director of Chevrolet Marketing.
In addition to offering 52 mpg highway, the Cruze Diesel Sedan can travel up to 702 miles on one tank when equipped with the six-speed manual transmission. An Ecotec 1.6L inline four-cylinder turbo, delivering 137 horsepower and 240 lb.-ft. of torque, helps make this possible. A nine-speed automatic is also available. With it, the model offers an EPA-estimated 37 mpg combined, 31 city and 47 highway.
On top of these highlights, the Cruze Diesel can be equipped with Apple CarPlay, Android Auto, OnStar with 4G LTE and a Wi-Fi hotspot. You can check out these features and more on the Cruze at Kenny Kent Chevy in Evansville. Also, be sure to look out for the arrival of the 2018 Cruze Diesel Hatch later this year.