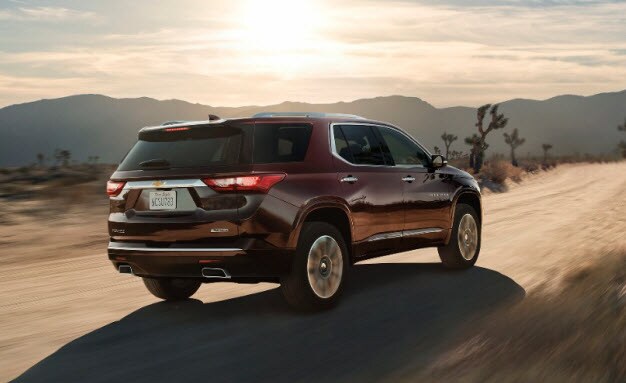 The 2018 Chevy Traverse has expanded in size, and due to its growth, there is now a spot in the automaker's lineup for a midsize crossover. A vehicle designed to sit just in between the Traverse and the small Equinox is just what Chevy needs to draw in new car buyers, and there's a chance this type of model could see the light of day.
In a recent conversation with Autoblog, Chevy admitted that they are considering an expansion of their crossover roster. The company did not provide any details about what type of crossover would be added to the roster, but many are already convinced the model would end up sharing a platform with the GMC Acadia. If this were to be true, the vehicle would likely feature the short-wheelbase version of the C1XX, which is currently used for the Acadia.
While we can't say for sure exactly what Chevy has up their sleeves, we do know there has been talk about bringing back the "Blazer" name. No official announcement has been made about this rumor, but we personally hope it's one that comes true.
If you're in the market for a midsize crossover and don't want to wait until Chevy releases a new model, come check out the current 2017 Traverse on sale now at Kenny Kent Chevy. We have several trim levels for you to choose from.