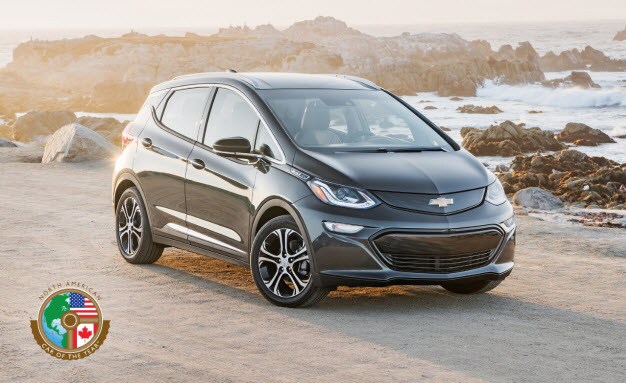 The 2017 North American Car of the Year is none other than the 2017 Chevy Bolt. Reliable and energy efficient, the all-new Bolt has become a hit throughout the industry and widely praised among critics since its introduction. This latest achievement by the Bolt marks the fourth time in the last four years Chevy has taken the North American Car of the Year title.
Slated to arrive at Kenny Kent Chevy in the near future, the 2017 Chevy Bolt is a heavy hitter in the electric car segment. It's affordable, comes with a long list of features and delivers an EPA-estimated 238-mile driving range on a full charge, which is virtually unheard of in its class. This exceptional range is made possible by the compact hatchback's 200-horsepower electric motor and 60-kWh lithium-ion battery pack.
"The Bolt EV fulfills Chevrolet's promise to offer an affordable, long-range electric," said Mark Reuss, executive vice president, GM Global Product Development. "It is a game-changer that is not only a great electric vehicle; it's a great vehicle — period."
In addition to being crowned 2017 North American Car of the Year, the Bolt was also named Green Car of the Year by Green Car Journal and 2017 Car of the Year by Motor Trend.
Look out for the model's arrival in Evansville by mid-2017.