�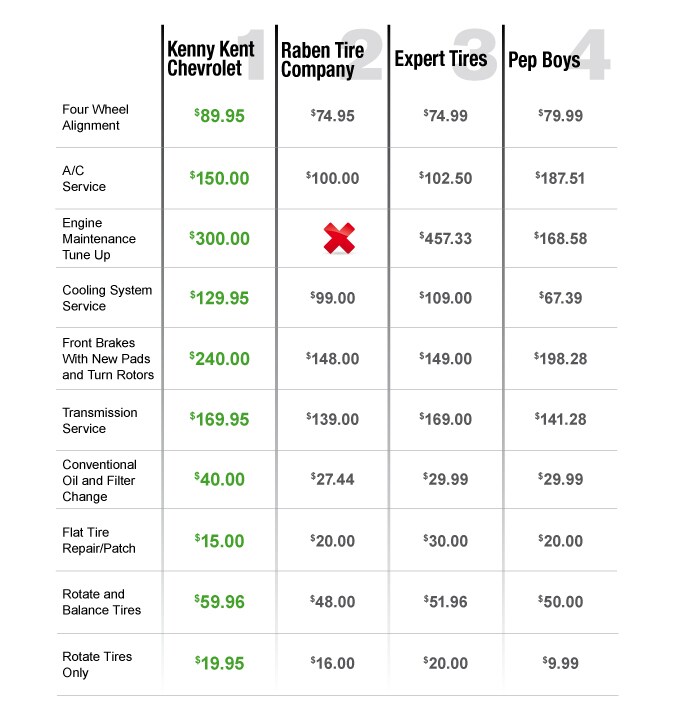 Compare Our Auto Repair Prices to Pep Boys & Other Local Chains
Before you head to Pep Boys, Expert Tires or Raben Tire Company, check out our prices and services first. It's not only important to ensure that you're getting a fair deal, but also to choose a facility where you'll have well-qualified mechanics work on your car. At Kenny Kent, affordable repair and skilled manufacturer-trained technicians are only part of what we offer. When you bring your car to us you'll get the entire package: excellent customer service, complimentary perks, a modern guest lounge and more. All of these things are what make us one of the best-rated car service and repair centers in Evansville, Indiana! 
Check Out Perks & Complimentary Services Offered at Kenny Kent
You won't get the Kenny Kent experience at a chain car repair center. Our high customer satisfaction index (CSI) rating, premium customer amenities and competitive prices have made us one of the most popular Evansville car repair centers. Plus, most chain facilities don't offer benefits like:

Free car wash and vacuum on every visit
Free 27-point inspection (MPI) with every visit
Free battery test with every visit
Complimentary coffee, hot cocoa and popcorn
Children's play area and work stations available
Free Wi-Fi access with multiple TVs
Deluxe customer waiting area
Factory certified technicians
Genuine OEM parts
Climate controlled drive
Newly remodeled facility

Make Us Your Premier Evansville Auto Repair Center
Please take a moment to compare our prices and coupon specials to those you'd get from Expert Tires, Pep Boys and Raben Tire Company. Then, decide for yourself if you're really getting the most for your money at the repair center that you're currently going to. When you consider everything that Kenny Kent has to offer - competitive prices, superior workmanship, complimentary services and more - you'll soon discover that you could be getting a better value by bringing your vehicle to our auto repair center in Evansville, IN. Come find out why we're the best at what we do and give us the opportunity to earn your business. 

*All comparison data collected by mystery shoppers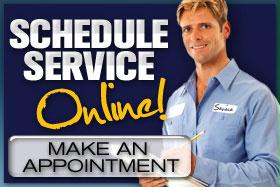 �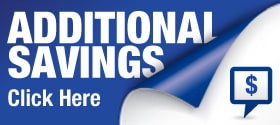 SERVICE HOURS
Monday

7:30 am - 5:30 pm

Tuesday

7:30 am - 5:30 pm

Wednesday

7:30 am - 5:30 pm

Thursday

7:30 am - 5:30 pm

Friday

7:30 am - 5:30 pm

Saturday

8:00am - 1:00 pm

Sunday

Closed
Directions
Get Directions