Benefits of Replacing a Cabin Air Filter
The cabin air filter is often overlooked as drivers maintain the vehicles they own. Unfortunately, this can lead to issues when you don't replace it after it has a build-up of dirt and debris.
One of the main reasons you'll need to be proactive about replacing the cabin air filter is that it is responsible for keeping your cabin clean. It keeps odor, smog, and even twigs out of the vehicle. You don't have to worry about debris getting into the cabin through the vents.
You can also expect the HVAC system to operate better when the filter is replaced. The parts of the HVAC system don't experience as many issues when there's a new filter because they don't have to work too hard to operate.
How Often Should I Replace My Cabin Air Filter?
There are a few factors to consider to determine if it's time to install a new cabin air filter. First, check your owner's manual to get an idea of what the manufacturer recommends. It often depends on the make and model you drive. You can also consider the environment where you live. Ask yourself if there's a lot of dirt or smog present. This can cause the filter to become clogged quicker rather than if you live in a cleaner setting.
As a rule of thumb, you can replace the filter every 15,000 to 30,000 miles. Replace it in February before a lot of pollen and dust start to circulate in the air to reduce allergies that you experience throughout the season.
Certified Automotive Technicians

Our certified professionals are skilled in replacing cabin air filters on all makes and models. We have a trusted team of technicians who have undergone a high level of training and have decades of combined experience in the industry. We can help remind you of when the part needs to be replaced.
Only Quality Automotive Parts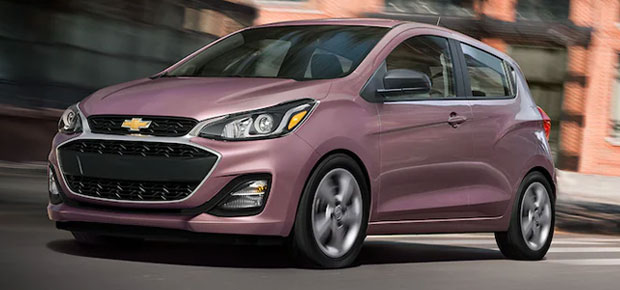 Visiting a dealership to get your car serviced is crucial because quality parts are always used. Dealerships are known for installing OEM parts compared to aftermarket parts. This means fewer issues are likely to develop over time. OEM parts are known to be more durable and won't suffer from premature wear and tear.
Contact us at your convenience to obtain our services and schedule an appointment. We have the experience needed to efficiently work on your car without cutting any corners.
Hours
Monday

9:00 am - 8:00 pm

Tuesday

9:00 am - 8:00 pm

Wednesday

9:00 am - 8:00 pm

Thursday

9:00 am - 8:00 pm

Friday

9:00 am - 8:00 pm

Saturday

9:00 am - 5:00 pm

Sunday

Closed