Do you know the last time you had your brakes inspected, or do you follow a recommended maintenance schedule? If you answered no to either of these questions, it's time to schedule a brake service appointment at Kenny Kent Chevrolet.
The Importance of Regular Brake Inspections
A common misconception among many car owners is that you only need to take your vehicle in for a brake inspection if and when you are experiencing problems. However, it's best to have your brakes looked at by a certified service technician every 12,000 miles or so. This way, problems can be detected before they have a more noticeable effect or cause additional damage.
Signs Your Vehicle Is in Need of Brake Repair
We've all heard that dreaded, ear-piercing screeching noise, whether on our own vehicle or someone else's. There arr several other telltale signs that mean your brakes need a little attention, including: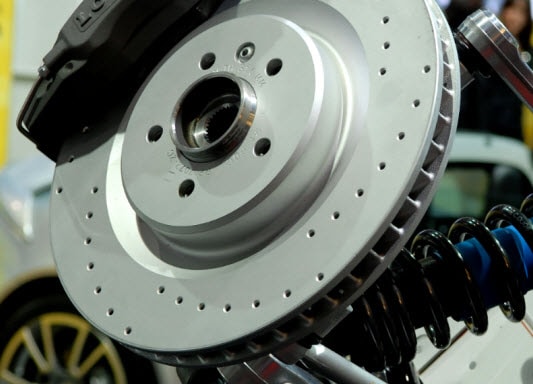 Braking causes your vehicle to pull to one side
Your vehicle vibrates when the brakes are applied
The brake pedal touches the floor and feels spongy or soft
You have to apply a lot of pressure for your vehicle to come to a stop
The brake warning light has lit up
The above symptoms can be indicators of a range of issues, from worn brake pads to air in the brake lines. It is never a good idea to wait once these symptoms start, as they can lead to expensive damage. Brakes that aren't fully functioning also put you at risk for a collision!
Where to Go for Quality Brake Repair in Evansville
Nothing beats affordable brake service performed by mechanics you can trust, which is why so many choose Kenny Kent Chevrolet's full-service auto repair center for their brake replacement and repair needs. Our certified service technicians are highly experienced with all aspects of drum brake  repair, disc brake repair and even Brembo brake repair. If you are worried about the repair costs, we offer a variety of brake service coupons to help make the process more affordable for you.
For more information on the services provided by Kenny Kent Chevrolet, contact us online or stop by our dealership in Evansville today! Our friendly staff is happy to answer your questions and help you get the best brake service possible.