Which Chevrolet Models do Millennials Prefer?
Millennials make up the largest car buying segment in the United States. Yet, the ways in which they are finding information on vehicles before they buy them is different from past generations. In 1950 and even into the 1990s, people still obtained most of their information about cars that they might want to buy from television. They'd see a brief ad on TV and head down to their local car dealership for more information. Nowadays, people have access to nearly unlimited information since the explosion of the internet age and mobile technology. Millennials are more tech-savvy than previous generations and are spending a lot of time online researching the best models to get high value for their dollars.
Why is the Chevy Brand Preferred?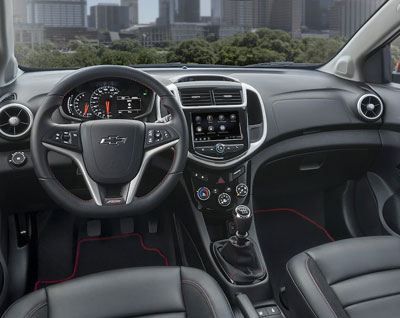 Chevy was the first manufacturer to offer these tech-savvy drivers the SmartPhone compatibility that they desired. The Apple iPhone is the best-selling cellphone of all time. Releasing a vehicle that integrates with this smart technology was revolutionary for Chevy in obtaining a huge lead over its competitors in market share. And Chevy continues to cater to Millennials by sustaining its technological edge and developing vehicles that look new and surpass consumer expectations of performance.
Millennials are particularly fond of vehicles such as the Chevy Impala, Trax, Cruze, and Spark. The Suburban and Tahoe models still dominate the full-size SUV market. This is because Chevy doesn't cut corners but delivers Millennials the fun, economic, and innovative vehicles that they desire. Chevy doesn't carry the negative stigmas of being an economy low-cost vehicle like many import brands that try to capture the economy market but also carry economy connotations.
Most of all, Chevy is an American classic. Chevrolet has established itself and survived the recession better than many other Detroit auto manufacturers. Instead of cutting back on models and merging with larger companies to survive, Chevy continued to churn out hot vehicles without compromising quality. The golden bow tie brand is associated with high reliability, low costs of ownership, and modernity.
When you consider the high costs of import taxes and shipping, it is hard to see how foreign car manufacturers are making any profit. The government is gobbling up all the car and leaving you with a dream and a large bill to pay. When Millennials buy an American brand like Chevy, they know that they can live the American dream in reality. Chevy is able to build a higher quality of vehicles for the cost and passes on a high overall value to consumers.
Contact Us Today
Visit or call Kenny Kent Chevy to make your next car buying experience excellent. Follow in the footsteps of your peers by being the next Millennial to own a Chevy.