Used Cars for Sale in Evansville
Buying a new car is one of the most important and expensive investments in your lifetime. Therefore, you'll want to make sure that you are happy with your purchase and get a car you can afford. While we can't select a new car for you, we can at least provide a variety of options to make the car shopping process faster and easier. One advantage of using our dealership for your car shopping needs is that we maintain a large, constantly updated inventory of vehicles. This allows you to have the broadest selection of pre-owned cars to choose from. Among our options, you might find a new Suburban, a Silverado, a Traverse, or any other fine Chevrolet. Simply give us a call or visit our website to preview the current inventory. If you see a car that catches your eye, don't hesitate to arrange a test drive!
Benefits of Buying Used Cars
Of the many decisions you'll need to make when shopping for a car, one of the top considerations is whether you want to get a car new or used. If you're looking for the latest technology and safety amenities, you might prefer a new car. But if saving money is paramount, a used car makes sense instead.
One of the main reasons people choose to get a pre-owned car is the cost savings. From avoiding hidden fees at the register to paying less for insurance, you spend quite a bit less money overall on a used car than you would with a new one. One high fee that not everyone is aware of on a new car is the state sales tax. While this tax varies by location, it can add a surprising amount of money on to the cost of a new car. Imagine preparing to pay the sticker price for the new car, only to find out you actually owe hundreds or thousands of dollars more! When you buy a used car, however, you avoid that unpleasant surprise. Buying a pre-owned car also costs less in related expenses down the road. Most car shoppers choose to either finance a vehicle with a lease or a loan. A lease is based on a car's projected loss of value, which is good news for car shoppers looking at used cars. Used cars, in contrast to new cars, have significantly lower depreciation rates, and therefore reduced lease payments. Similarly, a loan for a used car translates to lower monthly payments, too.
Another advantage of buying a used car instead of a new one is that used cars have been around for a longer period of time. This means that you'll find more research, reviews, and ratings for a pre-owned car. In contrast, you don't have that background information to inform your decision if you are looking at a brand new model.
Quality Used Cars for Sale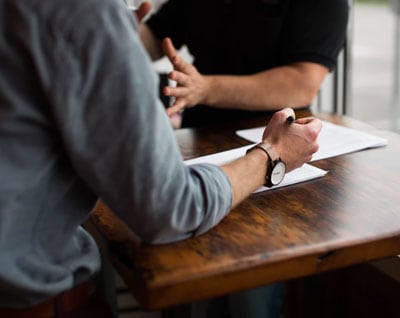 One important factor in your next car is quality. While we provide customers with many choices through our inventory, we don't offer options when it comes to vehicle quality. All of our cars must pass our own high quality inspection standards before they're given approval for sale.
From trim level to monthly payments, there are many considerations to keep in mind when you're shopping for a new car. Fortunately, we offer assistance to make the process simpler and easier. From our large inventory of quality pre-owned cars to our helpful and attentive staff, we go to great lengths to make our customers happy.