Evansville Chevrolet Dealer Researches the New Sonic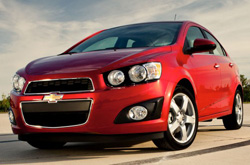 To begin reading Kenny Kent Chevrolet's 2013 Sonic review, scroll down below the video. The Chevrolet Sonic reviews are created by experienced vehicle authors. It is just one of many resources we provide as the leading Chevrolet dealer in Evansville. Everything perspective car buyers need to make informed decisions is right here - each passage is stuffed with [helpful facts and specs - all at your fingertips. Read on to see if the 2013 Sonic should be parked outside your home.
View a Walk-around Video of the 2013 Chevrolet Sonic
Quick Stats for the Chevrolet Sonic
Compare the 2013 Chevrolet Sonic next to vehicles like the 2013 Honda Fit, Nissan Versa, Ford Fiesta and the Mazda 2, and you'll see that the Sonic outshines the competition in oodles areas. Catch a glimpse of our Quick List below to find out why!
2013 Chevrolet Sonic Cargo Space: 14 cubic feet
2013 Chevrolet Sonic MPG: 26 city / 35 highway
2013 Chevrolet Sonic Body Style(s): Compact Sedan
2013 Chevrolet Sonic Colors: Inferno Orange, Black, Victory Red, etc...
2013 Chevrolet Sonic 0-60 MPH in 8.1 seconds
2013 Chevrolet Sonic Seats: 5 passengers
2013 Chevrolet Sonic MSRP: $14,200
2013 Chevrolet Sonic Features, Accessories & Trim Levels
Learn About the 2013 Sonic's Engine & Powertrain
Warranty & Safety Information for Evansville Sonic Owners
Our Chevrolet Service Center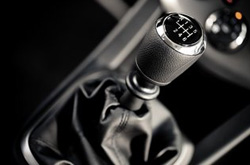 To find superb Chevrolet repair techs and bona fide factory-made parts, Evansville Sonic owners need not go far. Go to a locale close to your neighborhood, and benefit from the sense of contentment that comes with receiving topnotch repairs and a full year warranty on every service. Our Chevrolet auto service department in Evansville is home to helpful repair gurus, so get your Sonic over for topnotch service. We handle a wide array of jobs with ease, including Chevrolet windshield wiper replacement, tire alignment and replacement and, of course, arduous tasks like engine repair - and this is just a small part of what we can take care of. And, Kenny Kent Chevrolet's always got honest prices on Chevrolet repairs in Evansville, even for incomplex OEM recommended maintenances. To look up current service coupons, click the link at bottom right this instant!