Winter is upon a large portion of the world right now, and you know what that means. It's time to winterize your vehicle and keep it as efficient as it can be for those cold and often miserable winter days. They'll be a lot less miserable thanks to the many tips you'll find here on get your car prepped and ready for the cold months ahead. Remember that some of these tips aren't just here to keep your car in good shape, either. Many of them will keep you and your family safer as you travel during adverse weather conditions like sleet or snow. Without upgrades to some of your vehicle's systems, you could face accidents and even injury. Make sure to take care of the most important ones first, even if you have to put a few to the side for financial reasons.
How Can You Prep your Car For Winter?
Winter is on its way and your vehicle needs to be ready. Here are a few things you can do to make your car run better and more safely this winter.
Vehicle Inspection
Before heading out onto the road for the first winter snow, make sure you've had a mechanic look your vehicle over for any weaknesses it might experience in the winter. Check tires, tire pressure, fluids, and many more important items before you undertake the task of winterizing. Our mechanic can sit down with you and let you know what you need to do to help your car be ready for winter.
Coolant check
Winter can be especially unforgiving to your vehicle's radiator, so make sure that you have the correct amounts of coolant for winter time. Without this, your radiator can freeze, and this is not good for you!
Tire & Battery Checks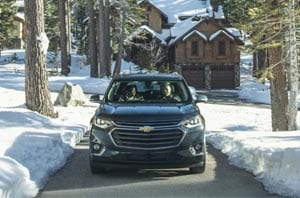 Bad tires cause accidents. There's no debate about that. If your tires are old or worn out, it's time to replace them, and winter is the best time to do that. With a new set of tires, you'll be sure to handle adverse weather conditions better than before. All-weather tires can help as well
Cold weather can create havoc on your battery. Just like engines sometimes struggle to start against cold weather, batteries also dislike the cold. Have a skilled certified mechanic check your battery and make sure that it doesn't have any cracks or leaks. And if you need to replace it, do so! Winter is no time to take chances with your battery. A single breakdown of your vehicle can be worse in winter than in the summer months, and it can also put your family in a dangerous situation because of being out in the cold. Make sure your battery is ready for winter!
Learn More About Winterizing Your Car
Cold months can really take a toll on your car's important systems. Don't take a chance on getting stuck out in the cold this winter. Take your vehicle in for an inspection and get a winterizing checklist from a certified mechanic who knows what your vehicle is going to need in order to drive great this winter.