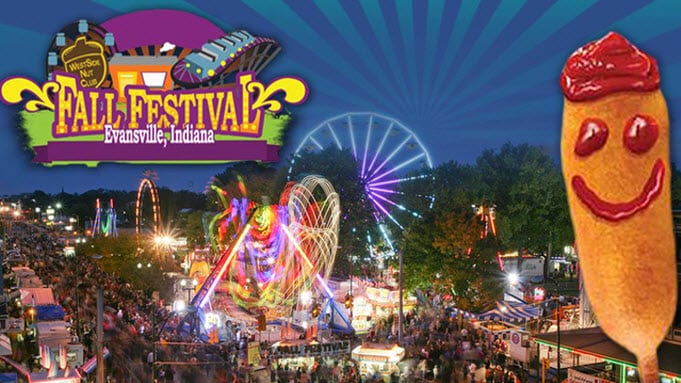 Enjoy some fun this October and take the whole family out to the 96th Annual West Side Nut Club Festival. Running from October 2-7, 2017, this annual outing along Franklin Street will feature everything from free entertainment to some of the best street food you'll ever taste in Evansville, Indiana!
Garnering over 200,000 people each year, the West Side Nut Club Festival is one of the largest fairs of its kind in the country. People all throughout the community flock to the event to enjoy a range of family friendly activities, including carnival rides, such as the Zipper and Scrambler, amateur talent competitions, the traditional tug of war competition, the King and Queen competition, and the annual Main Parade, which takes place on the last day of the festival. There will also be more than 136 food booths onsite, offering tasty treats for festivalgoers.
Tickets to the 96th Annual West Side Nut Club Fall Festival will be available online for $20 starting on October 2. Presale tickets are currently available for $17 at Schnucks, Old National Bank and Donut Bank. To check out the complete schedule for this year's festival, visit the official website today. We hope you'll make it out to this exciting event!