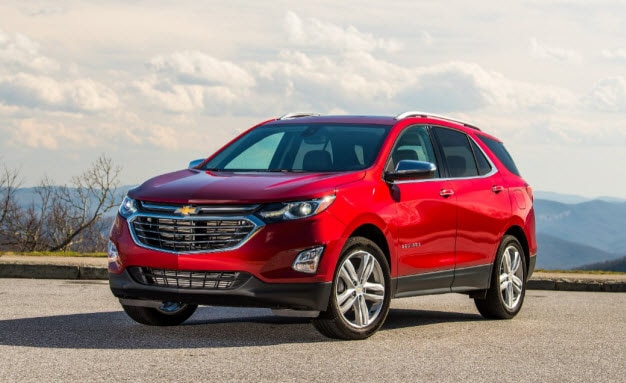 The Chevy Equinox has been completely redesigned for the 2018 model year and now sports a leaner body that is stronger than ever before. Its new structure has been optimized to improve safety across all trims and deliver a greater driving experience than any model that has come before it.
A total of 400 pounds has been washed from the latest Equinox model. The new lightweight body has drastically enhanced the SUV's capabilities, reducing noise and vibration within the cabin, delivering a smoother ride, boosting fuel economy, and improving responsiveness and nimbleness. Due to the use of ultra-high-strength steel in the creation of the body structure, the 2018 Equinox is also much safer, making it an ideal vehicle for car shoppers in the Evansville area with families.
"Think of it as core strength training," said Jill Dennis, lead development engineer. "The new Equinox's structure is leaner yet stronger, resulting in efficient performance that inspires confidence while also creating a more fun, safe and comfortable driving experience."
On sale now at Kenny Kent Chevy, the 2018 Chevy Equinox is one of the top compact SUVs to land on the market for the 2018 model year. Featuring ample cargo space, a hidden floor storage space, and a range of safety and tech equipment, it's easy to see why it trumps the competition.
Stop by and view it today!