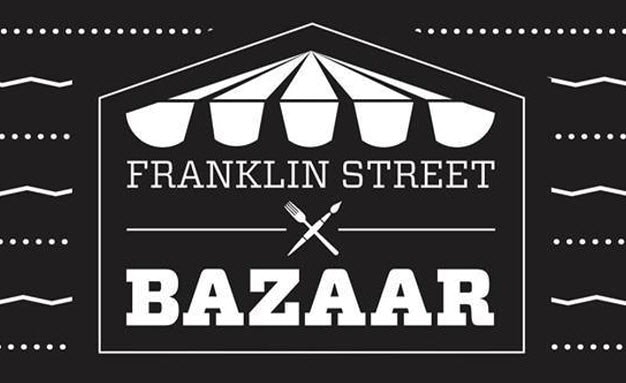 Every Saturday from now until mid-September, Evansville locals will get to experience the wonders of the Franklin Street Bazaar. A pop-up shop of sorts, guests will get to enjoy everything from food trucks to live music, kicking off their Saturday morning!
More than 100 vendors will grace Franklin Street each Saturday from 9 a.m. to 1 p.m. However, locals can stop by early to participate in Pound in the Park at 8:30 a.m., an interactive exercise class. This outdoor fitness affair will be followed by Yoga on the Lawn at 9 a.m., giving you the chance to start off your day stress-free. Live music from the likes of popular local musicians will begin at 10 a.m., as well as Beats at the Bazaar, a free instructional drum class. Parkgoers will even get the chance to learn how to play guitar by attending the Every Chord Counts seminar at 11 a.m.
In addition to these fun events, guests will have the opportunity to grub on delicious food from a variety of onsite food trucks and purchase goods. Vendors scheduled to attend include A Bit of Sugar, Blue Essentials, Chino Taco, Dusty Wood Creations, Evansville Coffee Company, Great Harvest Bread Co. and Kona Ice.
Check out the Franklin Street Bazaar interactive map online for more details!