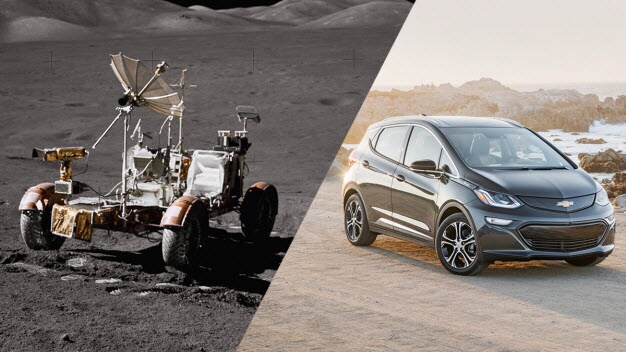 The 2017 Chevy Bolt all-electric subcompact car is one impressive piece of machinery, but it's not the first electric-powered vehicle created under General Motors' umbrella. That title goes to the Lunar Rover, which was used to explore the moon in 1971, paving the way for future all-electric vehicles.
We've come a long way since the introduction of the Lunar Rover almost 50 years ago. At the time of its construction, all-electric vehicles were a rather new concept, and with the idea of the Lunar Rover traveling to the moon, the engineers had to consider everything from extreme temperatures and gravity to terrain. In the end, they were able to make it happen, with the Lunar Rover offering a 57-mile driving range, room for 2 astronauts and a top speed of 8.7 miles per hour and $38 million price tag – a vast difference from vehicles of today.
GM's early involvement in the creation of all-electric vehicles is one reason why we have models like the Chevy Bolt today. Complete with a 238-mile driving range, an MSRP of $37,495 and standout features like heated seats and one-pedal driving, the Bolt is light years ahead of its Lunar Rover sibling.
Check out the graphic below to see how the Bolt and Lunar Rover stack up against each other.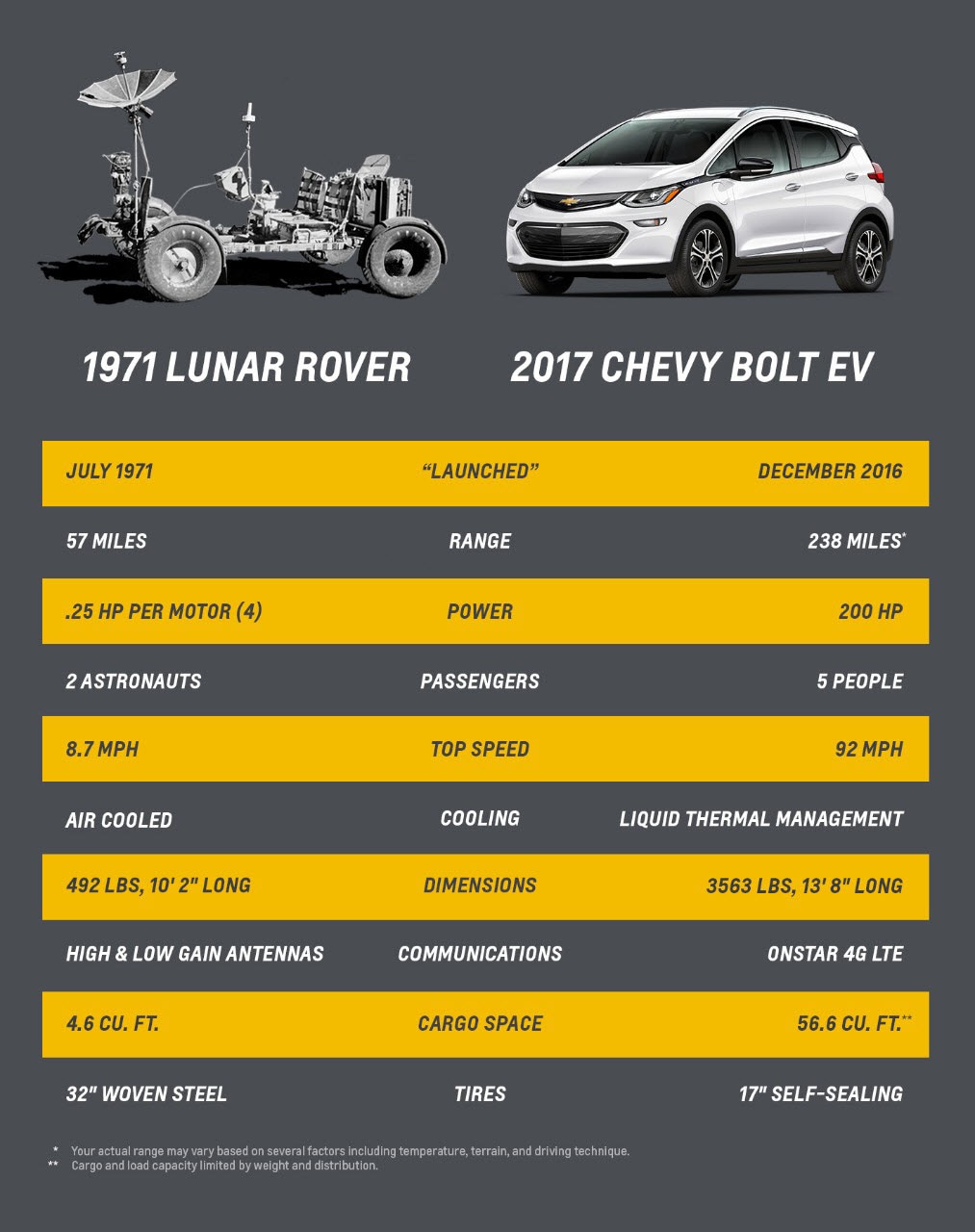 ​