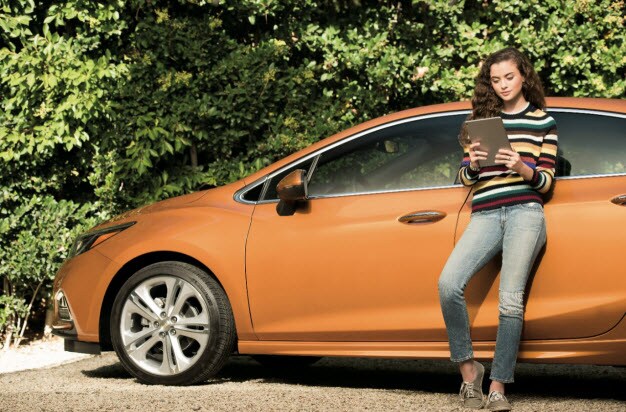 Chevy made waves after becoming the first automaker to offer 4G LTE connectivity on its entire lineup, and just recently, it reached another milestone. The brand is now officially the first automaker to debut an unlimited prepaid data plan for customers with an OnStar 4G LTE Wi-Fi hotspot across all models.
According to Chevy, the new plan will drastically benefit owners who want to stay connected while in their vehicle. It costs just $20 per month and can be used to carry out a range of tasks, including sending emails, online gaming and streaming video to a tablet.
"We have contractors bidding jobs in their Silverados, families streaming movies in their Suburbans and Malibus and everyone tapping into the cloud for music," said Alan Batey, president of GM North America and global head of Chevrolet. "With the most affordable unlimited 4G LTE data plan in the auto industry, the widest availability of Apple CarPlay and Android Auto and new connected services like OnStar AtYourService, our momentum can only grow."
Chevy owners used more than 4 million gigabytes of data in 2016, making this new plan much needed among most drivers. If you have a Chevy vehicle with an OnStar 4G LTE Wi-Fi hotspot, you can obtain the new plan now. Find more information at OnStar.com.