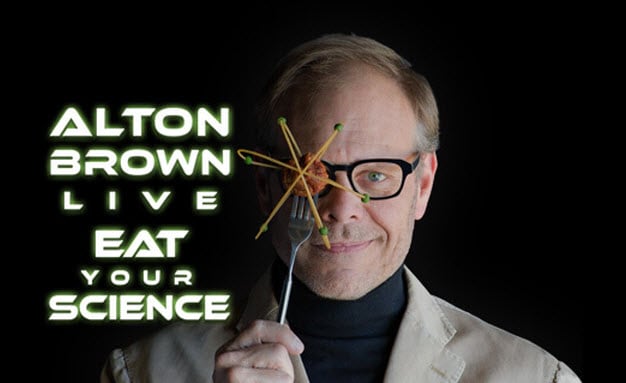 Food Network star Alton Brown is bringing his live show "Eat Your Science" to Evansville on Thursday, May 4, 2017. Old National Events Plaza will be hosting the event, which is said to be a live culinary variety show like no other.
Fans of all ages are in for treat when Alton Brown makes his way into town. If you love his Food Network series, "Good Eats," then you're guaranteed to enjoy his live show. Featuring food demonstrations, comedy, puppets and music, there will be no shortage of entertainment. During the show, there will also be plenty of opportunities for audience members to participate in all of the fun, including a "little game."
Brown's two-hour variety show is one you won't want to miss when it lands in Evansville. Purchase tickets online now for the chance to partake in all of the action. Fun for the entire family, this is one live show you'll have to see to believe!
For additional information about "Eat Your Science" and Alton Brown, please visit his official website.
EVENT INFO
Date: Thursday, May 4, 2017
Location: Old National Events Plaza – 715 Locust St. Evansville, Indiana 47713
Time: 7:30 p.m.
Ticket Prices: $38 - $68